Ski Dubai Indoor Resort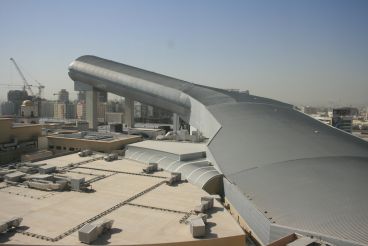 The first indoor ski complex of the Middle East was opened in Dubai in 2005. The park of an incredible number of ski entertainments occupies an area of more than 22 thousand square meters. A huge entertainment centre which can host 1.5 thousand visitors at once includes 5 slopes of different complexity level, a snowboard track, a lift, a toboggan track, ledges for climbing and a cinema. Families with kids can also have a good time in the interactive Snow Park.
Ski Dubai offers its visitors warm clothes and all the necessary equipment, which is included in the cost of the ticket. Beginners can also take the advantages of visiting ski classes held by professional instructors. There's also a café in the ski complex as well as rooms and halls for children's holidays.