News Dubai emirate
Total news: 2
The biggest "flower miracle" in the world is now in Dubai
5113
Eyes the real vast ocean of flowers - more than 45 million plants, 45 species, dozens of colors and shades, awesome track - the original "flower" artwork, paint illuminations. It is the largest park in the world of flowers, which appeared in Dubai, the largest city of the United Arab Emirates.
More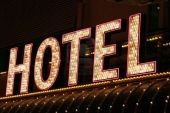 Building 1200 premium hotels
3089
According to estimates of professionals now in construction and design is more than 1,000 hotels worldwide. Thus all of them belong to the highest category.
More