Building 1200 premium hotels
3073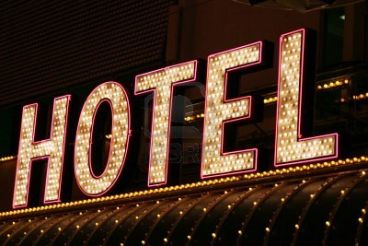 According to estimates of professionals now in construction and design is more than 1,000 hotels worldwide. Thus all of them belong to the highest category.
The largest international network of Ritz-Carlton owns nearly 80 hotels in 25 countries, and mostly on the coast. Only the Ritz-Carlton in the near future is going to open 29 new luxury hotels and resorts. Construction is planned in major cities of Morocco - Rabat and Marrakech. Work is in full swing, and in December 2014 Ritz-Carlton in the Moroccan capital, will open its doors to the first visitors. The new resort will offer 120 rooms and 20 villas located close to the most famous golf courses in all of Morocco. The Royal Golf Club "Dar es Salaam" designed by Robert Trent Johnson more than 40 years ago. His site golf course occupy 440 hectares. Of course, the new five-star complex designed mainly for aficionados of this elite game.
In a new hotel complex will include 60 suites Marrakech and 20 villas. The project was developed under the leadership of Saudi Jnan Amar. The complex is located near the famous golf polo "Jenan Amar", and its architecture it will remind Moroccan fortress. According to the plan construction will begin in the fourth quarter of 2013 and will be completed in the third quarter of 2016.
In North Africa, in Tunisia , the network Ritz-Carlton planned construction of a new hotel, which will consist of 129 luxury rooms with scenic views of the ruins of the ancient Phoenician city of Carthage. In addition, network owners conceived to create an exclusive resort for the most important guests, which will extend along the pristine shores of the Mediterranean Sea, 60 km east of the city of Tangier. His foundation - 98 rooms and 35 villas. It offers the best present - wide pools, beach cafe and 18-hole golf course.
But the hotel chain Shangri-La, which is considered the most successful and prosperous in Asia, plans this year to open 33 new luxury hotel. Shangri-La - it only five star stay. Therefore, in these hotels provides a wide range of health treatments (spa, massage centers, services oriental medicine). Hotel chain develops mainly in Asia, the Middle East, America, but plans - to go on the European tourism market.
Banyan Tree hotel chain currently completes 26 new hotels on the shores of the Indian Ocean. In addition, Banyan Tree is owned complex of luxury villas with private pools in the Seychelles. These 37 villas built in the tradition of the local architecture, and interior rooms used exotic ethnic motives.
And just now 770 hotels built between Dubai and Shanghai. For comparison, a lot or a little, give some convincing numbers: for example, in Europe until the projected 204 new premium hotels in the U.S. and Canada - 112 hotels.

If you liked the news, tell your friends :)